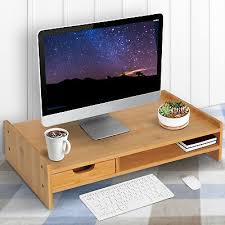 During Covid-19, video sessions Telehealth has become a convenient method in providing services for both practitioners and clients. What advantages are there to this form of treatment when it comes to counseling and therapy? The obvious factor is time. This method helps those with busy schedules save valuable time in traffic getting to the appointment. This form of treatment also expands care to those who would otherwise not be able to make it to the session, such as women with babies or young children or people with physical/emotional disabilities that prevent them from leaving the home regularly.
In order to increase safety during Covid-19, video sessions have also become popular. On one hand, this method provides ease and removes barriers. This major advantage allows underserved populations to gain the support during critical times. On the other hand, what are the implications of video sessions on the therapeutic relationship?
There is something about the in-person connection that appears to be very healing for those struggling with certain issues, especially depression. The basis of psychotherapy is the therapeutic relationship and how technology affects that relationship is important to discuss. In my experience, it's been easier to work with clients who may have already started the therapy process in person and then transitioned to some form of tele-therapy that works for their schedule and lifestyle. The initial connection has been formed and then the therapy process is able to sustain the issues that technology poses. I have found it much more difficult to begin the therapy process using technology initially with clients. Those who were already in therapy prior to COVID-19 already established that supportive relationship with their psychologist or therapist, making it easier to adapt to the changes that have come along with COVID-19. Another disadvantage is that there is no way to completely guarantee privacy or confidentiality with the use of tablets and computers for video sessions.
From a clinical perspective, video sessions can easily create interruptions that are not part of traditional therapy. As a therapist, it's pertinent to pay attention to the non-verbal communications that occur that can easily go unnoticed with video sessions. Clarifying and slowing down the therapy process may help clinicians and therapists within a session recognize the non-verbal cues that can often times go unnoticed with video sessions. Utilizing the advantages while minimizing the disadvantages of video sessions is key in approaching therapeutic work using technology.